With offices located in Marion and Powell, Marion Chiropractic Clinic offers up-to-date chiropractic, acupuncture, massage, and rehab techniques for all your needs.
Facility
We are confident that you will feel right at home in our offices as we welcome all patients as if they were family.
Marion location: 1036 Mt. Vernon Ave., Marion, Ohio 43302
Hours: Mon 8a-5p, Wed 9a-5p, and Fri 8a-12p.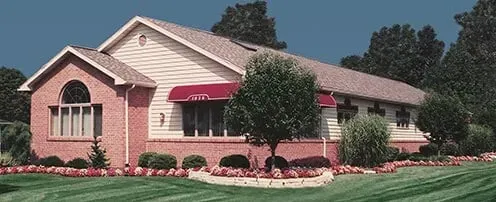 Powell location: (in Harville Chiropractic Center): 3967 Presidential Pkwy., Suite B, Powell, Ohio 43065
Hours: Tues 9a-5p, Thurs 1:o0p-5p, Sat TBA
Appointments If you would like to make an appointment, please contact our main office by phone (740-751-6800) or email. Our office facilitates communications and emergency calls promptly. Appointments for new patients are available.
Financial
We will be more than happy to submit insurance forms for you and help you recover the most from your benefits. We will do everything we can to help you afford the treatment you need and deserve. Forms of payment accepted by the office are check, cash, or any major credit card. Payment plans are also available.
Most Insurances Accepted
Marion Chiropractic Clinic is an in-network provider on many different insurance plans. The following is just a partial list of the plans in which we participate. If you don't see your plan listed, please call the office to answer any questions.

* Anthem
* Blue Cross/Blue Shield
* Aetna
* Cigna
* Ohio Health
* CoreSource / OSU
* Humana
* United Health Care
* UMR
* Medical Mutual of Ohio
* Medicare * Medicaid / Caresource / Molina
* Ohio Bureau of Worker's Compensation
* Personal Injury/Auto Accidents

Please call the office for verification to find out if your insurance plan is accepted and if we are in-network providers.
Cancellation
If you are unable to keep an appointment, we ask that you kindly provide us with at least 24 hours notice. We ask for this advance notice so that we can offer this appointment to another patient. A fee may be charged if a patient does not show up for an appointment without sufficient notice.
We would like to take this opportunity to thank you for choosing our practice for your chiropractic care.